Rescues:
Sponsors:
Lead Dog:
Shaggy Dog: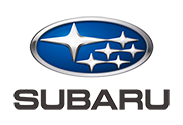 Tail Wagger:
Services/Products:
Vendors:
Fleece Your Body Pet Apparel
Girl Scout Junior Troop 30808:
As part of their Bronze Award, Troop 30808 will be collected non-perishable pet foods for donation to local food pantries. The girls will also be selling fleece pet toys (proceeds to benefit local groups) and each adopted pet will receive a toy in their goody bag! The girls will be offering free face painting during the event as well.
Boy Scout Troop 457:
Troop 457 will have food and drinks available for sale including hot dogs, chips, donuts, soda and bottled water.
Volunteers from the Western New York Chapter American Red Cross will be onsite promoting the Sound the Alarm campaign. T
his spring, Red Cross volunteers and our partners will install 100,000 free smoke alarms in high risk neighborhoods nationwide. Sound the Alarm installation and fire safety events will take place in more than 100 communities across the country, providing a lifesaving service in our quest to reduce death and injury from home fires.
Keep watch as more rescues & vendors are announced!